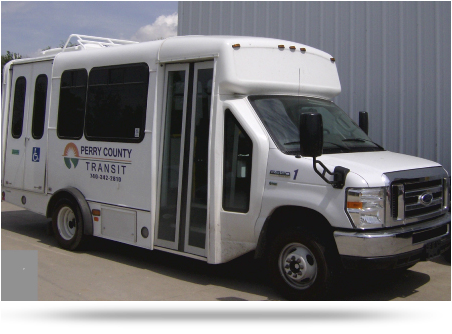 Perry County Transit
Located in the Village of New Lexington, Ohio and offers curb-to-curb demand response shared ride (first come, first serve) transportation services.

Perry County Transit complies with Title VI of the Civil Rights Act and with all Americans with Disabilities Act (ADA) standards. A personal care attendant accompanying a person with a disability to their destination may ride free of charge. Service animals may board Perry County Transit vehicles with their owner.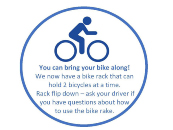 You Can Bring Your Bike Along!
We now have a bike rack that can hold 2 bicycles at a time. Rack flip down - ask your driver if you have questions about how to use the bike rack.