HOW TO SCHEDULE YOUR RIDE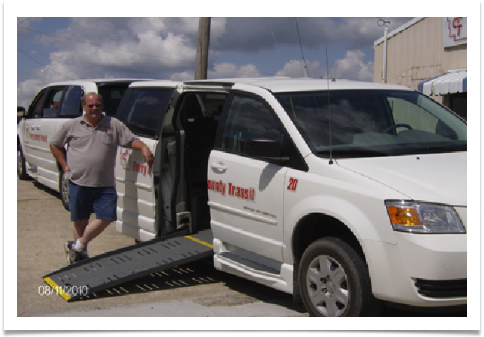 To make a reservation, you will need to provide your name, pick-up point, destination, time of trip, and a telephone number. If accommodations such as a wheelchair or a personal care attendant is necessary, please inform person taking reservation.

If the trip cannot be confirmed at the time of the request, transportation personnel will call back to either confirm or deny the request. If the passenger has no phone, it is his /her responsibility to call the office to confirm. Vehicles will not be dispatched without confirmation.